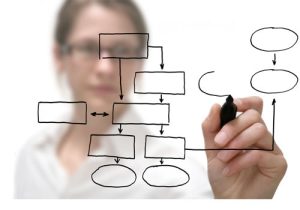 To truly understand what is going on with your website, you need to install an analytics software that will track your visitors to see which pages they are viewing on your website as well as where they are coming from. When you have access to this information, you are able to improve the user experience associated with your website and generate more conversions.
Google Analytics is a free web analytics program that will capture the data you need in order to make improvements to your website, and is a great program for any type of website. One of the best things about Google Analytics is that it is very easy to set up, even for someone who does not know a lot about web design.
 Step 1 – Create a Google Account
If you already use Gmail as your email provider, you have the login information needed to create a Google Analytics account. Simply sign into your account and access Google Analytics through Google's suite of products. However, if you do not have a Gmail account, you will need to set one up before you install Google Analytics on your website.
This process is very easy and straight forward. Just follow the prompts on the screen and you will be ready to access your new Google account in minutes.
 Step 2 – Tracking Code Configuration
After you have created your free Google account and signed into Google Analytics, you will want to set your account's tracking code configuration. During this step, you will specify the domain structure of your website by telling Google whether your website is a single domain (www.domain.com), a domain with several sub domains (blog.domain.com or shop.domain.com) or a series of several top level domains (domain.com, domain.org, domain.com.uk).
Specifying the correct domain structure of your website is important for your Google Analytics account because you need to track your website's data accurately. If you do not know which option you should select, chances are pretty good that you are running a single domain, as this is the most common type of website.
 Step 3 – Install the Tracking Code
After you specify your website's domain structure, you will be given your Google Analytics tracking code to install on your website. If you are using WordPress as your website's content management system, this step of the installation process is very easy as you can use one of the numerous plug-ins to install your Google Analytics tracking code on all of the pages of your website. Simply input your unique analytics account number and the plug-in will do the rest.
If you are not using WordPress on your website, you will need to install your tracking code on all of the pages of your website. The code needs to be placed in the header of your HTML code, denoted by the  tags. Every page that you place your tracking code on will show up in your analytics account when someone visits the page, allowing you to see exactly which links they click on while on that specific page.
 Step 4 – Test your Account
After installing the tracking code on your website, you will want to return to your Google Analytics account to make sure your account is collecting data. Navigating to the admin section of your account will enable you to see whether or not your account is receiving data from your website. If your account's status says "receiving data," then you are set to go and have set everything up correctly.
Without a web analytics program tracking your website's visitors, you will not know what your visitors are doing while on your website, which will make it impossible for you to improve the performance of your website.
Richard is a WordPress webmaster, blogger and writer. Among his great interests are SEO, psychology and photography. He likes to write about WordPress tips and tricks, SEO and how to improve your life on a daily basis. He is working for Samuelson Hause & Samuelson, maintaining their website.