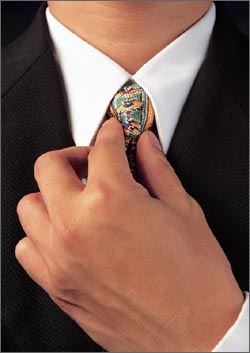 So you own a business, and you're doing better than you ever expected. Your small business that started as just a big dream has turned into a real, full-sized, profit-earning business. Now what should you do? Do you cruise along, right where you are, or consider a new growth strategy and put aside your short-term profitability to make your business bigger and better for the future? Growth doesn't have to mean opening new locations, though that is an option. There are four major types of growth strategies to consider if you're looking to make your business bigger and better, and each has its advantages.
Market Development
This is the strategy type that everyone immediately thinks of when they think of growing their business. Market development is taking your existing products or offerings to a new market, whether it be opening a new location or offering franchising options for others to open a location of your business. If your business is not already there, you could also expand into the online market, or this could mean opening a physical location for your online business.
Diversification
This type of growth strategy also involves a new market, but not your existing product. Diversifying your business means offering new products or services in new markets that are not necessarily related to your existing business. One of the biggest advantages of this type of strategy is that if one of your products loses popularity or is negatively affected by a change in the economy, the other portion of your business could remain unaffected and continue to flourish.
Market Penetration
Expanding doesn't need to mean moving into a new market at all. Instead, a market penetration strategy uses your existing products in your already existing market. The goal of this type of strategy is to increase your market share over your competitors. This can be done by either competing for their customers by offering better products or prices, or by targeting people who are not customers of your type of business yet through increased advertising.
Product Development
This is another type of growth strategy that does not require opening a new branch of your business or moving outside your current market. With product development, your goal is to create a new product in your existing market to attract new customers or further sales. Generally, you'll want to create a product that's closely related to your current offerings, but with new features or added benefits to your customers that will make even existing customers want to come back for more.
Stephen Craig is an avid guest blogger who has contributed to many online publications. Follow him @SCraigSEO.