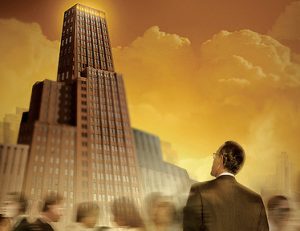 Learn how to give your B2B sales a boost by staying in touch with the leads and lead nurturing customers that you already have.
If you look at the way that a B2B business operates you will notice that at least 90% of their communications or marketing budget is put into enhancing the business image that they already have or trying to generate sales. Only a very limited amount of the budget is then left to allow them to focus on the leads and customers that they have already secured.
Something is wrong with this dynamic. There is a simple way of increasing sales without having to spend more of the budget on it, all that they need to do is focus more of their attention on the information and leads that they have already accumulated. This should be done before any further money is spent on the generation of new leads. There is a database there already or warm leads that simple need following up and a little lead nurturing.
Increase B2B Sales Using Previous Campaigns
What is the point of throwing money away by collecting leads and letting them go cold, and then spending even more money on a follow up campaign which may very well result in some of the old leads being brought up again?
B2B businesses need to look at the information that they already have, the files that have been sat on and not processed, the leads that at one time were probably hot that have now cooled to a lukewarm simply because no one has ever had the foresight to follow them up and convert them into sales.
They need to remember the reason that they are holding this information is because at some point in the past these people expressed an interest in the company and were happy for you to follow up this interest with further communication. They may not have been willing to commit to making a purchase back then but they may very well be now. If they are ready to make a purchase and you don't follow them up then you will more than likely lose their business to one of your competitors.
Implementing the Program into Your B2b Marketing Program

Imagine being able to increase B2B sales
by upwards of 40% without having to make a huge financial outlay. Take your usual budget for communications and marketing and do what you normally do with it, only make it more target specific and less generalized. This will cover things like trade shows, PR work, direct mailing and all other forms of lead generation.
With the money that has been saved by running a targeted program rather than a generalized one, invest this money into building relationships with warm leads and existing customers in order to build more sales, this way you are working with leads that are already known prospects, it's not like you are having to start from scratch. What you are doing is nurturing the client base that you already have so that you can work on building loyalty over time. Make sure that you maintain a line of communication with the prospects between events so that your business is always at the forefront of their minds.
Mark Adams is an expert author and speaker on the subject of B2B advertising and marketing – he regularly visits Sure2Door for more information on all aspects of B2B marketing.