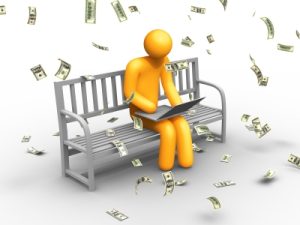 Are you starting a business? You can generate leads and grow your opportunity by using free marketing methods. Don't believe the limiting belief that it takes money to make money.  Nothing could be further from the truth.
You make money by bringing value to the marketplace. By promoting your new business from a place of value you naturally attract interested prospects or customers to your opportunity.
Think of how you can help an individual interested in your business. Maybe you are starting a pet shop. You can run a Facebook Fan Page which shares the benefits of caring for your pet. Or maybe you can run a content-rich blog, helping pet owners with common issues they might face on a daily basis. Another option would be to start a twitter account, tweeting out helpful content, like your latest blog posts or Facebook Page updates.
Whatever approach you decide to take remember this: it's not about marketing your business, it's about helping people with their problems. The more people you help with free marketing methods the easier it becomes to market your new business. Individuals who are satisfied with your content, or instruction, will readily share your business with their friends, providing you with the most powerful form of advertising, which is word of mouth marketing. Build up your business referrals by helping people with their problems, and you can build an entire marketing campaign on free techniques.
Facebook Page
Run a Facebook Fan Page named after your business. One benefit of Facebook Pages is that you are able to create a vanity URL, meaning you can brand yourself more effectively on the network.
Post helpful tips to your page wall. You can also post hot deals to target individuals, as few people can resist a sale, or value-packed freebie. Make sure to respond to questions or comments too. Your potential or current customers want somebody who listens, and by responding to them in a timely fashion you can prove that you have their best interests at heart.
Blogging
Start a blog themed around your business. Solve real world problems that your potential customers might face. If you are starting a jewelry store you might offer tips on how to get your ring sized. Write a "how to" style article and post it to your blog, in order to show off your expertise and grow your business.
Blogging helps you establish your authority. Few entrepreneurs run informative, pertinent blogs. Start a blog. Stand out from the crowd.
Twitter
Running a content rich twitter account provides you with another free medium through which you can advertize your growing business. Send out helpful tweets on a daily basis. Respond frequently to fellow tweeters who ask you questions via @ replies or messages, to show that you are listening to their needs.
Work twitter daily to improve visibility around your business and build your brand quickly. Just by staying in the stream you can market your opportunity with increasing ease.
Use these free marketing methods to advertise your new business today.
[hr]
Kelli Cooper is a freelance writer who covers a range of business topics. There is a lot to know about starting a business; follow the link to learn more about incorporation.