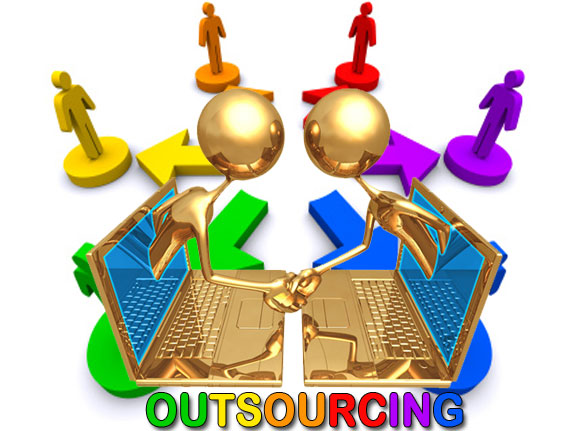 Ask any successful startup manager or solopreneur how they got where they are today, and they will make it clear that they didn't get there on their own. If you're out there building a business with a small to nonexistent staff, it's important to understand that there's some hings that only you can do right and a whole lot of other stuff that you can outsource to others.
Let's take a look at three opportunities for outsourcing that can take a lot of work off your plate so that you can focus on mastering what matters most for your business: content, design and programing.
Outsourcing Opportunities for Content
Content might still be king when it comes to getting noticed online, but it can also be a huge drain on resources when you're creating every little piece of it. There are a handful of respectable third party agencies like Textbroker and Constant Content that have a reputation for providing clients with timely, well-written copy created by professionals who love what they do. Although the quality can vary depending upon how much you're willing to pay per order, finding a few great writers through one of the agencies can really help free up time and resources.
Outsourcing Opportunities for Design
Although it's great to have a clear vision of your personal brand, constantly fine tuning the look and feel of your website, graphics and overall online presence can be a never ending process, albeit a kind of fun one. If you're serious about developing an engaging presence for your solo or small firm, consider outsourcing some of the heavy lifting to the professionals. Sites like 99designs and Crowdspring are great places to find relatively affordable graphics from seasoned pros, while services like Fiverr can help smaller operations get started no matter how small their budget may be.
Outsourcing Opportunities for Programming
As a bit of techhead myself, I've burned up more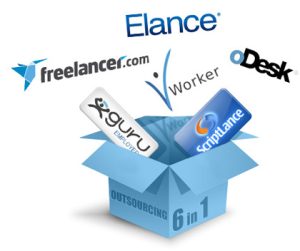 hours than I care to admit troubleshooting problems for my website that would have taken a programmer minutes to resolve. Even if you enjoy learning about how the backend of your online tools operate, you really should consider outsourcing some of the heavy lifting when time is a factor. Both oDesk and Elance are great places to find freelancers who know all of the major languages and platforms inside and out.
Remember, just because you might be working solo doesn't mean you have to go it alone. Outsourcing some of the daily tasks associated with developing your business will provide you with the freedom to focus on items that are infinitely more important in terms of the big picture, such as networking and strategy.
[hr]
Find this post interesting or helpful? Click here to learn what kind of benefits we offer our members. Basic membership is totally free.