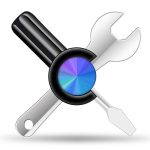 As a member of Soloville and the Power Practice Netwrok, you join a community whose members have interests and needs very similar to yours.
As a member or subscriber you will have immediate and 24/7 access to our network, tools and marketing tutorials which include:
The Marketing Arsenal—Fresh Ideas. Top Tools. Weapons of Competitive Advantage for Solopreneurs & Small Offices.
Marketing Jump Start–Laser-Paced Marketing Tutorials. Fast. Simple. Serious Training for Working Solo.
Web Jump Start–Simple Solutions for Online Success in as few as 30 minutes per week.
Special Finds–Top tools and links to the best of the web for solopreneurs and small offices
Our Members' Cafe–Stay connected with other Soloists and Small Office Entrepreneurs.
Job Board–Connections to Talented People Seeking Jobs or Projects and Opportunities Seeking People.
Community Forum to Get You Quick Answers to Your Top Marketing Questions (Members helping members)
Follow this link to Your Membership Resource Site: Top Marketing Tools
The Marketing Arsenal: Your Success Jump Start
Whether your online marketing machine needs a referral engine tune up or a complete search marketing overhaul, we've got the tools and tutorials you're going to need in The Marketing Book. Instead of chasing after the latest marketing buzzwords, we focus on providing our members with time proven promotional strategies designed to position your business so potential clients will find you first when they need your services. Our constantly evolving book focuses on the key areas of effective marketing for solo and small firms:
The Marketing Arsenal: Top Marketing Tools
Marketing Supercharged 101
Marketing Plan in One Hour
Fast Track Internet Marketing
Referral Building Tune Up
Rainmaking Jump Start
The New Public Relations
Education-Based Marketing
Tutorials
Multimedia Links
Website Jump Start: Top Tutorials and Topics
Supercharged Website 101
Tune Up for Online Results
Design, Conversion and Analytics
Turn Visitors into Clients
Local Search — Get on the Map
Search Engine Marketing — SEO
Social Media Marketing
Paid Search — PPC Jump Start
The New Email Marketing
Your Website — The Marketing Plan
Having trouble keeping track of the latest tools and tips for promoting your business? We've just added a terrific new reader that keeps you informed of all of the most recent articles, videos, whitepapers and more from today's top voices in practice marketing.