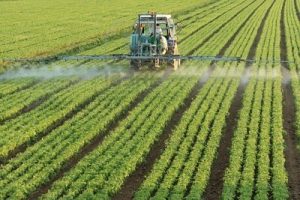 Every business knows that in order to succeed, you need customers – lots of them. If you have a lot of competitors in your industry, it can be a challenge to increase your market share. If you are the pioneer, lucky you! You may already have a lot of loyal customers. The challenge arises if you are the newcomer.
Increase Market Share by Building Better Relationships
How do you get customers of other brands to try out your products? You can start by building relationships with those clients. You can introduce your brand to them and hope that they will be impressed enough with your presentation to actually buy from you. You can also give them samples of your products to try. These are all common tricks but to really win over serious customers, you have to play the game differently.
First, you must stay on top of trends. Be the first to spot them. Innovation is your best friend. Be observant. What's on TV? What's the news in the local papers and in the Internet all about? What are your friends, neighbors, children talking about? And the most important thing? Technology.  What's the latest breakthrough or invention? What's the latest app or latest social network? What's the latest gadget? You can gain valuable information from each of these sources that might give you the leverage to beat your competitors.
Lazy businesses will definitely lose customers and those customers will start to look for another provider. This is where you step in. You need ultra fast customer service. Getting back to your customer's queries within 24 hours seems a bit too long in this age. If you have Twitter or Facebook, tell your customers that they can ask questions, leave comments or inquire through those social media then answer them quickly.
Observe your competitor's response time and be faster. Customers tend to be loyal to those companies who can fix their problems right now. Being able to respond fast to your customers' needs is one way of standing out in the industry.
Don't be afraid to ask your customers for their ideas. Listen to their comments. You might spot the next big thing in one of those ideas. Keep an open line of communication so that they know how to reach you.
Watch out for competitors that are closing their businesses. You can buy their customer list from them. If you can, make some conversation and inquire a few things about their customers. Ask why they are closing down. You might learn a thing or two.
Be flexible. In this age, you can't afford to say you're on holiday anymore. If you are going on a vacation, make sure that there is someone to take over while you are gone. Customers don't like to hear excuses no matter how valid they are. If your staff really, really, really needs to reach you, answer their call or emails. There must be something very important that needs your attention. If you're an entrepreneur, you know that your work day does not end at 5 and weekends are non-existent.
Never stop increasing your market share. Strategize to win new customers every day.
Hi, my name is Jeremy Kho. I am a blogger interested in different topics but I mainly write about business and technology. I have different websites and one of them is about order fulfillment.